. Design Services . Texture Colouration Design .
Specialised in Patterns, Textures, Geometrical Art, Surfaces Layering and Colouration Design.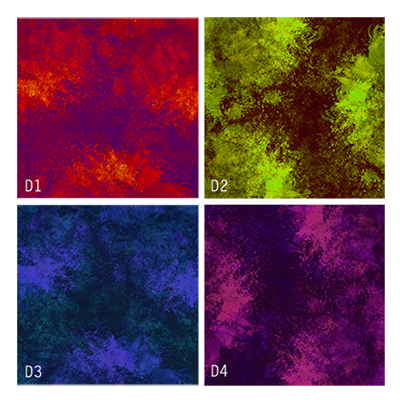 Texture Coloration Design
A fabric texture design example is shown here. Texture pattern design; Colouration design.
We provide Customised Design for Digital Fabric Print - Texture Pattern Design and Coloration Design in presentation, fabric print samples and manufacturing production. We provide Customised Design Print that can work smoothly with your production team, manufacturing progress. Either you are the industry from fashions, interiors. We will follow your needs from design creation to a finished product. We specialised to print in SILK materials, of course we can also print on any other materials according to your requirement. We work with various digital print manufacturers which based in UK, Italy, Korea and China. We aim to provide high quality unique fabric print for our clients. We also do test print on our manufacturer's printing facilities to ensure we can provide the best printing quality. Each of the design development, we develop a lot varieties for testing and print on real fabric materials. Our test print quantity for fabric samples can be as little as 1.5meters to 2meters.